Personal Info

The Personal Info section will let you change all personal information associated with your TucanWebWorld account. This information includes: name, email, login, password for accessing the Admin view of the website, and photo.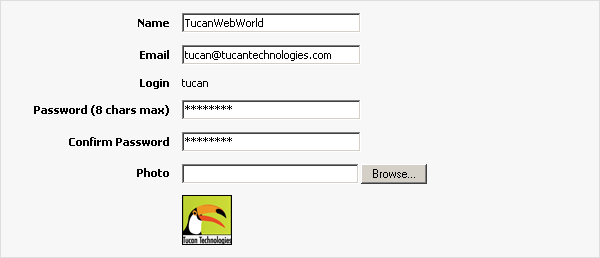 All information but the login may be changed at any time.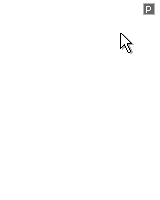 To edit your personal details, roll over the Control Panel

icon in the top right corner in Admin view and select Personal Info. A popup window with your personal details will open.
The Name is used to identify a registered TucanWebWorld user posting in a TucanWebWorld forum.
Email - this is the email address associated with your TucanWebWorld website and used for important notices by the TucanWebWorld system - account unattendance, exceeded storage, and other. Please maintain this email address always current.
A change of your email address will need to be confirmed before it takes effect. You should confirm by clicking the link in the confirmation email sent to the new email address provided for your TucanWebWorld account.
Login is the login name you have selected for your TucanWebWorld website during account registration. The login is part of your TucanWebWorld website URL. Once the account registration is over, the site login can't be changed.
Password - this is the password you use to access the Admin view of your website. Changing your password takes effect immediately without further confirmation. An email notifying on the password change will be sent to the email address for the account.
Photo - the image uploaded in the photo field will be displayed when you add a new posting in a TucanWebWorld Forum or Blog.