Site Statistics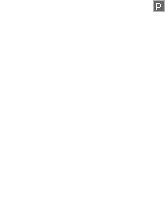 TucanWebWorld Site Statistics are a convenient means of monitoring visits to your site. To access them, roll-over the Control

Panel

icon in the top right corner in Admin view and select Site Statistics
In the popup that opens, use the drop-down options to select the type and period of statistics data.

Detailed daily view of site, page and referrer statistics is available for the current month. Summary view per month of site, page and referrer hits is available for each year.
Site Hits
Site hits represent unique visitor sessions on your site. One site hit corresponds to all actions of a particular visitor on your site, from the moment they land on the website until they leave it or show inactivity for more than 30 minutes.
A new site hit is counted:
When a visitor arrives at your site

If the visitor closes the browser and then reopens your site again

If after 30 minutes of inactivity the visitor resumes active browsing of your site
A new site hit is NOT counted:
For each page the user visits on your site during the same viewing session

If the visitor presses "Back" button of the browser to go back to another site and then returns with "Next" to your site.

When you open your site to edit it in Admin view
Page Hits
Each page hit corresponds to one visit to a particular page.
A new hit for a specific page is counted:
Each time a user visits this page on your site

If after 30 minutes of staying on the same page, the visitor reloads it
A new page hit is NOT counted:
If the visitor keeps on refreshing the same page

If you visit a page while working in Admin view
Referrer Domains
Referrer domains are the sites from which visitors have arrived at your site by clicking a link.
A new visit from a referrer domain is counted each time a visitor opens your site by clicking a link on any of the pages under the referrer domain.