Hits Counter
The Hits Counter can be added to any page on your site and will display the total number of unique visitors to the site or to a specific page depending on the selected option.
The Hits Counter, like the HTML Snippet, Mailing List, Forum/Blog and Form, is one of TucanWebWorld's Advanced elements. Unlike the Basic content elements such as Text and Image, Image Gallery, etc. which are always available as options for Adding in Admin View, the Advanced elements are selected for a particular working session.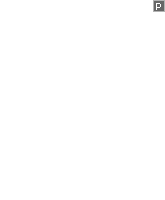 To enable the Hits Counter, follow these steps:
Roll-over the Control Panel icon in the top right corner in Admin view and select Advanced Elements

In the dialog that opens select Hits Counter and press Update

The option for adding a Hits Counter will now appear under the menu option of Content Element icons on the page.

Note that the next time you login and wish to be able to add a Hits Counter - you should repeat these steps.
After you have enabled the Hits Counter from Advanced Elements options, go to the page where you wish to add it, roll-over the
Area icon and in the Add menu select

Hits Counter.
In the Add Hits Counter Dialog that opens define the Prefix and Suffix - the phrases that will appear before and after the counter. Select appropriate style for the appearance of the counter on the page. And most importantly, choose if you want the counter to show visits to this page only or unique visit to the site. Press Add. The counter will immediately display all visits to the page or site from the day they were created. In order to make the counter available in Normal View as well - don't forget to Publish by clicking the

label.
To edit an already added counter - Click on the

Hits Counter icon and change settings as needed.